CMSE Worldwide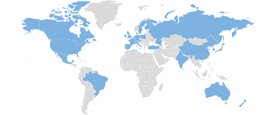 Dates & registration
Click on the relevant country for national dates.
CMSE Worldwide
Course Dates
Date
Course
Country/location
Seminar language
Exam language
The Application Process
No course dates available at the moment.
On request, we will be pleased to offer company-internal CMSE training courses. Please contact us under E-Mail.
Contact details as well as terms and conditions valid for your country can be found in the relevant country contact page.
International contact
Is your country not listed or are you interested in training in several countries? Then please contact:
CMSE® Global Organisation
Business & Technology Park
Model Farm Road
Cork
Ireland